Best Email List Providers
Below are the best email list providers.
#2 GetResponse
I will explain the good and bad things about both of them.
What is an email list provider?
A cloud based service that sends bulk emails with smart auto-responders, builds sign up forms and helps you create a huge list of email addresses to send news or offers for your business.
It's the place you store all of your contacts so that you can continue to sell to them again!
PRO's
Aweber is the best out of the two, I used GetResponse for 6 Months prior to them and I have to say I get better open rates which has made me more money.
It is much more simple to use, creating targeting segments from the behavior of your audience and copying campaigns between lists.
Aweber is more widely integrated with other builder services such as Builderall ETC.
CON's
The Auto-responder series is not as smart as GetResponses workflows.
However you can't easily make a signup page with Aweber unlike GetResponse you can make attractive landing pages aswell as simple signup forms.
The sign up form pages are restricted and look really bad by themselves.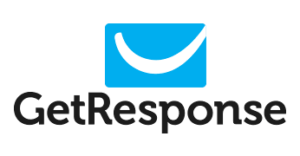 PRO's
GetResponse is good for an all rounder, people still open and you can make very attractive newsletters from templates for all campaigns.
It's auto-responder series follow up is the smartest I have ever used.
Really good analytics to see who opened and where in real time.
You can build nice landing pages from tons of templates ready to go.
You can connect you lots of third party services.
You can add purchase buttons to your landing pages
CON's 
GetResponse's open rates can really drag your business down, when I switched to Aweber after importing my list instantly my open rates went up by 9%.
Some of the page builders are a bit buggy and can take time to customize.

Which Should You Use?
Aweber is the best for Internet Marketers and people looking to maximize their email profits as open rates are much higher.
GetResponse is good for building smart autoresponders and club or shop looking stuff.
There isn't a huge amount of difference between the two as they both generally do the same thing, but each services has slightly different features.
Overall I would use Aweber as the delivery is better and your emails don't end up in spam, though I still have both Aweber is definitely better for startups aswell as Pro's and worth if you are looking to switch from GetResponse.
Both have a 30 day free trial so you can actually see for yourself which one suits your business better, just keep in mind the points I have given from my experience with each service!
Get
==>Get A 30 Day Free Trial With Aweber
Try
==>Get a 30 Day Free Trial With GetResponse
Try some of these methods
(open in new window)